A process based training approach
New generations of engineers are more computer literate and require technical software to carry out their work.
Oil companies have a need to recruit locally in their countries of operation and to develop the technical skills of this workforce.
The training of engineers and rig personnel has to be executed faster in today's environment.
Combining drilling theory courses with applied technical software substantially reduces the learning curve.
For all the above, Techdrill launched a process based training approach translated in a modern training centre.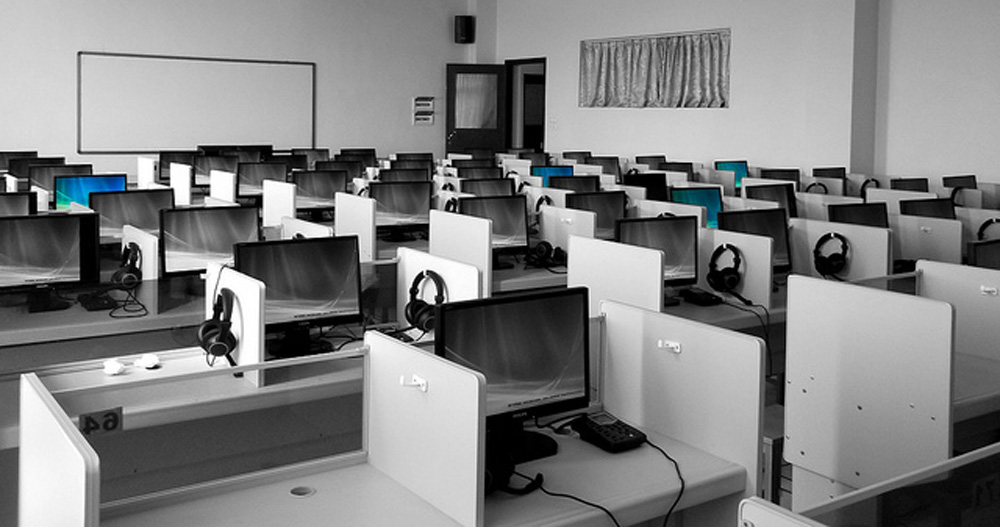 Centres of excellence : the modern training centre
Training Centres or Centres of Excellence, are made for national oil companies, international oil companies and oilfield service companies.

The CCST (Centro de Capacitacion en Software Tecnico) model developed for Pemex in Mexico has applicability in various regions where a fast track training program is needed in a developing oil province.
This innovative training model has enabled Pemex to respond to its growth challenges and train more than 300 engineers in a faster, practical and more efficient manner.
Between 2003 and today, over 700 engineers of Pemex graduated from the centre.
Training program background
Techdrill provides courses that are tailored to each client's individual needs in most areas of Drilling Engineering.
Full instructions on the use of the Technical Software Platform (TSP) applications are offered at varying levels of proficiency.
Experience from training over 3,500 drilling engineers.
Training content and case histories
Content leveraged from the following experiences:
Scotland: Training of Santa Fe North Sea rig site staff and drilling engineers [80 people] in Aberdeen.
Angola: Universidade Agostinho Neto - Master in Petroleum Engineering for Angolan engineering students, in Luanda.
Kazakhstan: Master in petroleum engineering with the ministry of Education, in Almaty.
China: Chinese National Petroleum Company, various drilling courses in Beijing and Xian.
Iran: Iranian National Oil Company, Exploration Technology Executive Seminar sponsored by Shell International, in Tehran.
United Arab Emirates: Training of all drilling engineers and rig site technicians of National Drilling Company [80 people] in Abu Dhabi.
IFP/ENSPM. Since 2002, Techdrill is a partner of Institut Francais du Petrole (IFP). Techdrill has trained with DSP-One 450 students of the Petroleum Master at ENSPM.
The challenge for oil & gas companies lies in making use of all the information and tools to support smarter investments and deliver more value. Deploying well construction software in an organisation impacts the way the teams work and interact. To make the most of it, a training course is recommended.
Techdrill provides courses for experienced and young engineers. Our courses are modular and can be taken in 3, 4, 5 or more working days.
Techdrill is a partner of Institut Français du Pétrole (IFP) and has trained more than 440 petroleum engineers at their M.Sc. level.
Universidade Agostinho Neto – Master in Petroleum Engineering for Angolan engineering students.
Master in Petroleum Engineering in Kazakhstan with the Kazakh ministry of Education and Beicip Franlab.
Chinese National Petroleum Company and HongHua group, Well Engineering Courses.
Exploration Technology Update Executive Seminar for the Iranian National Oil Company.